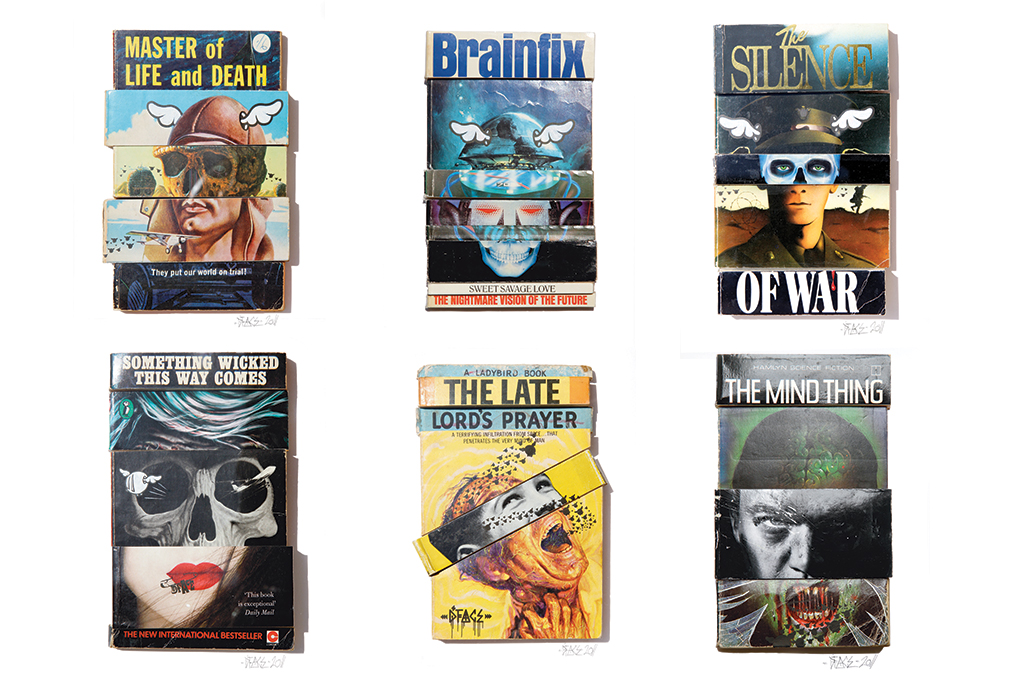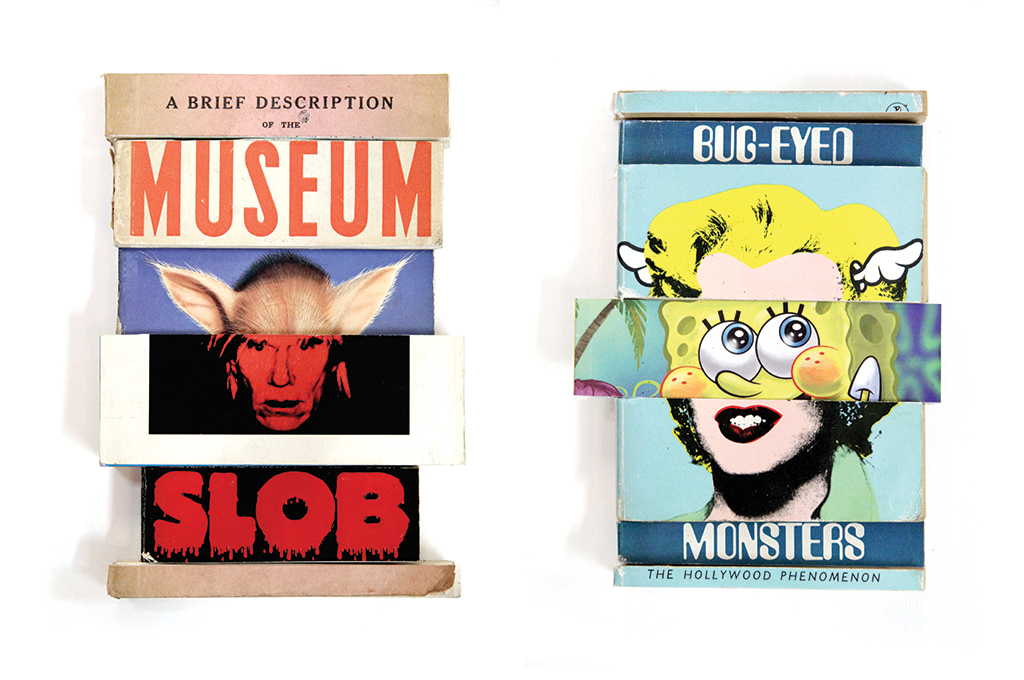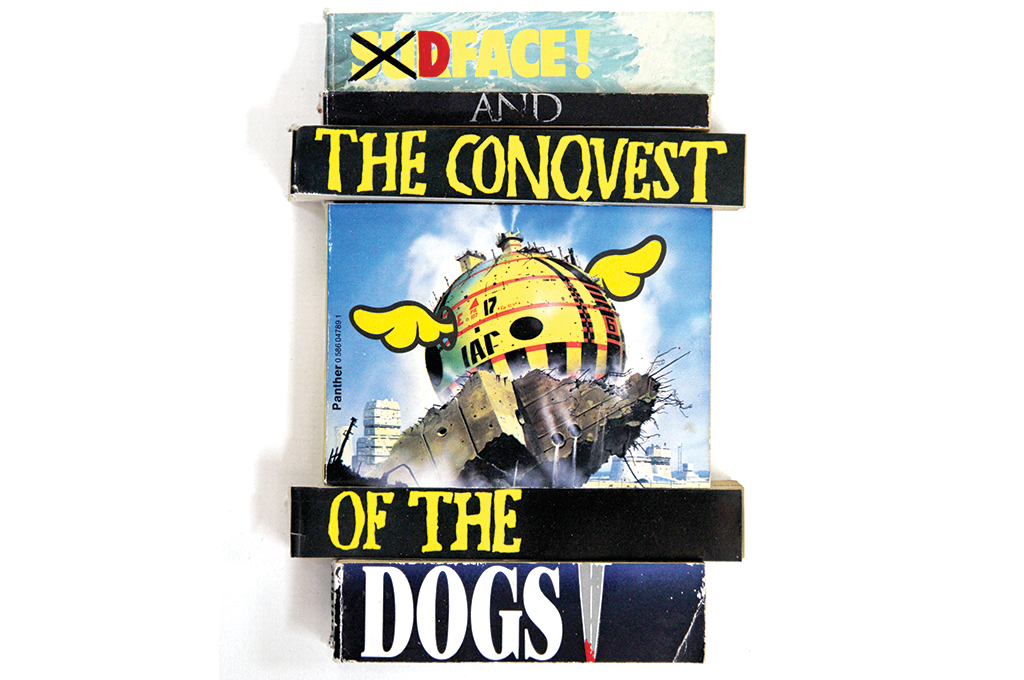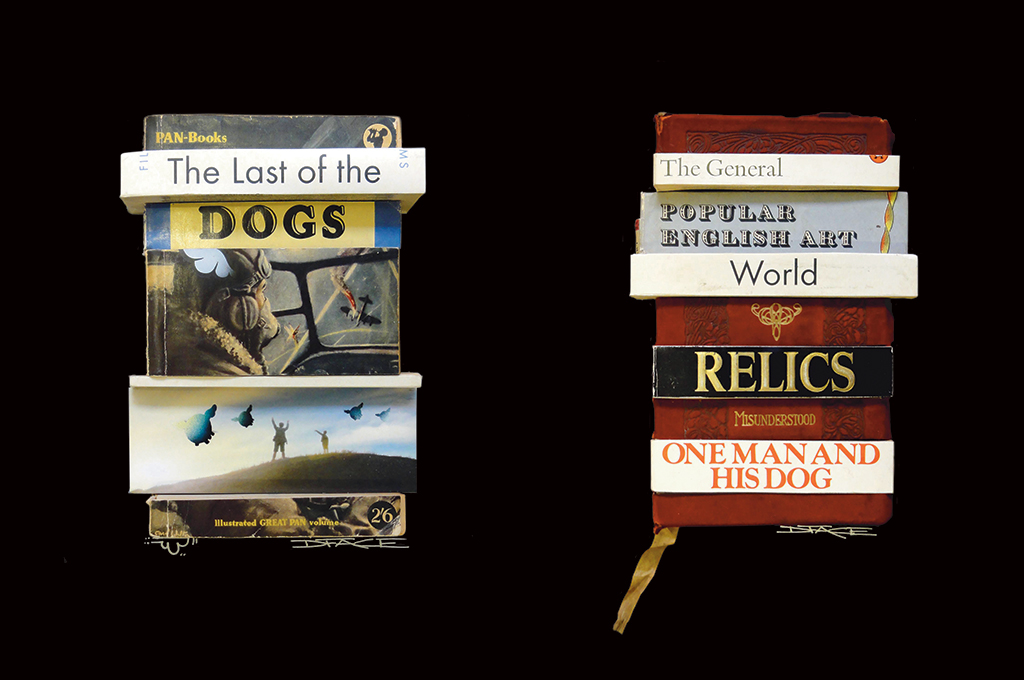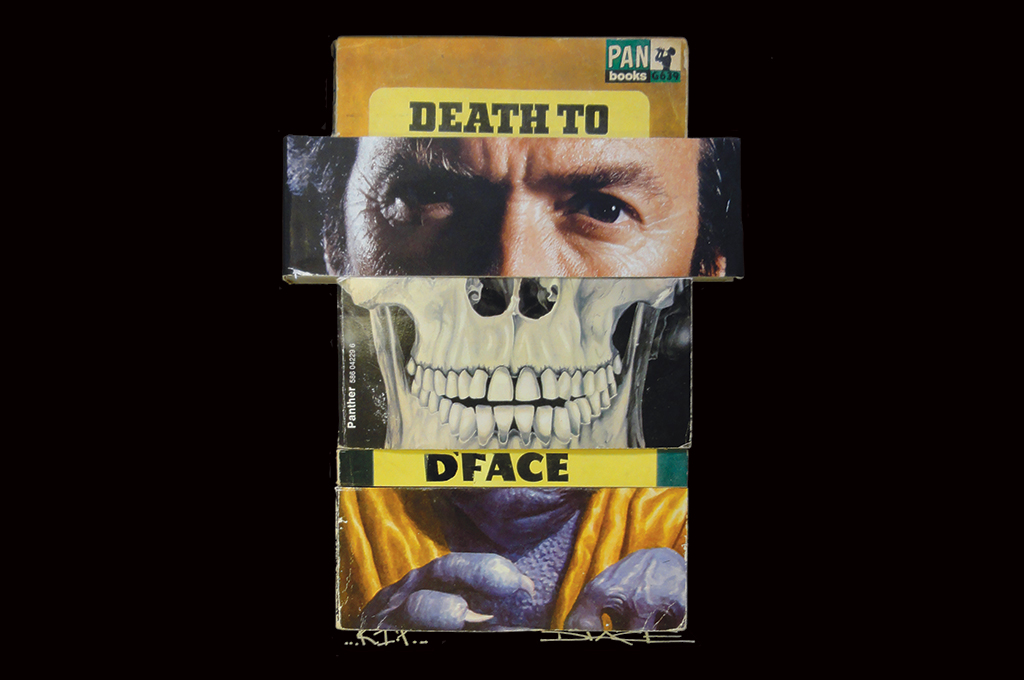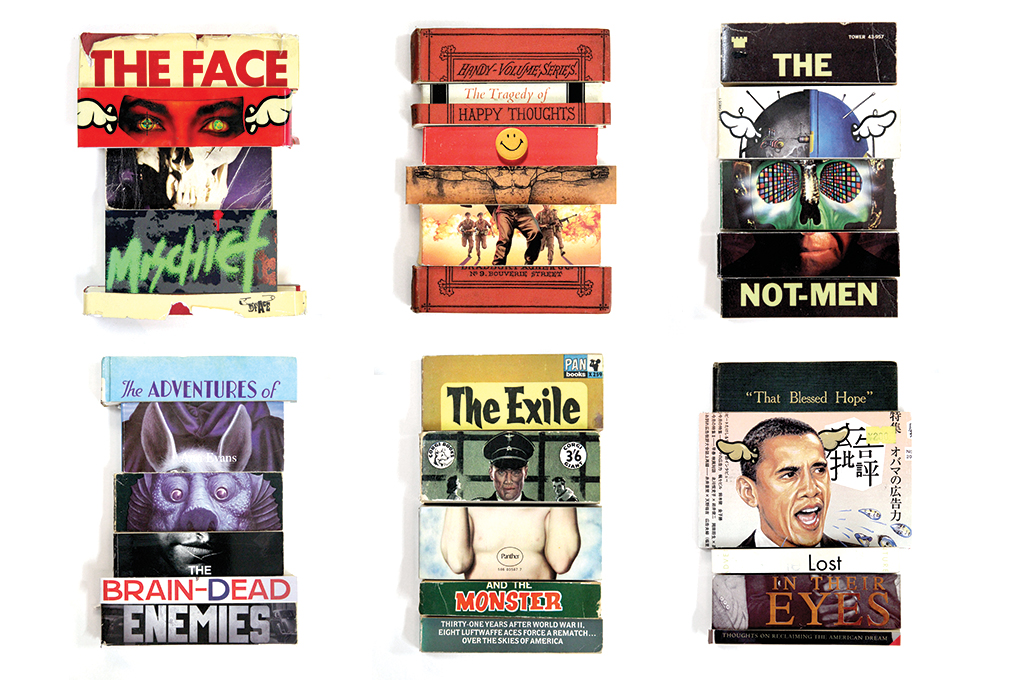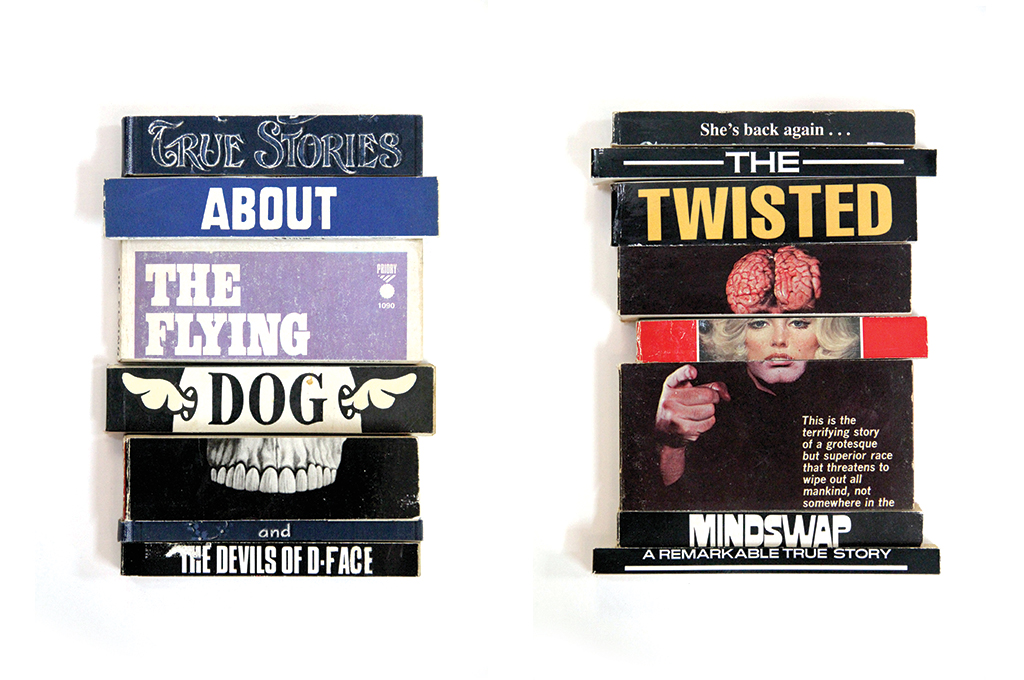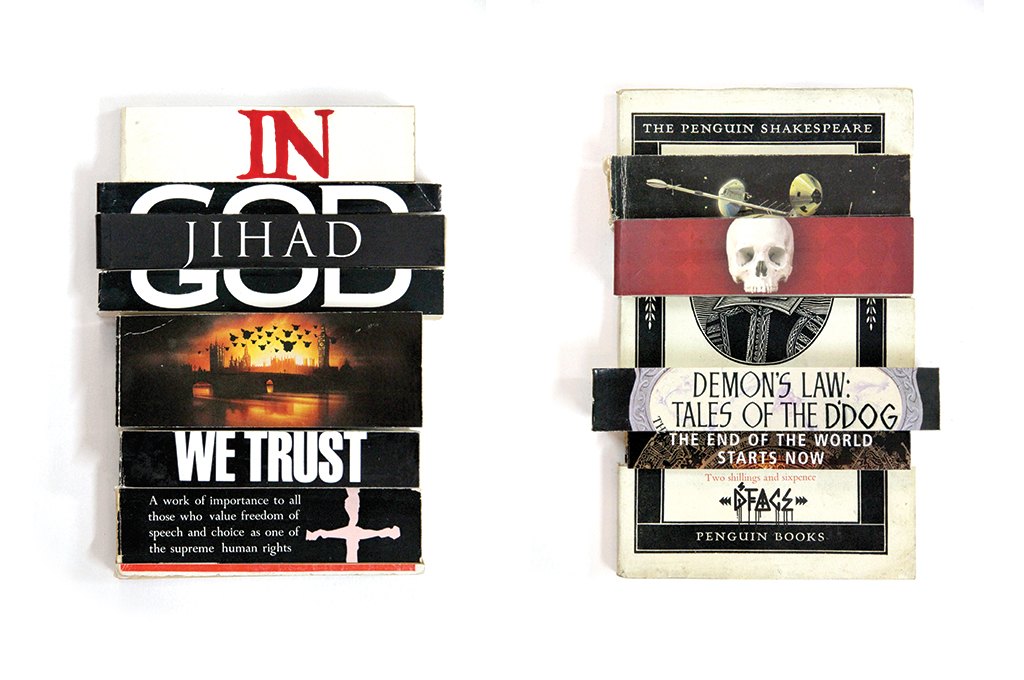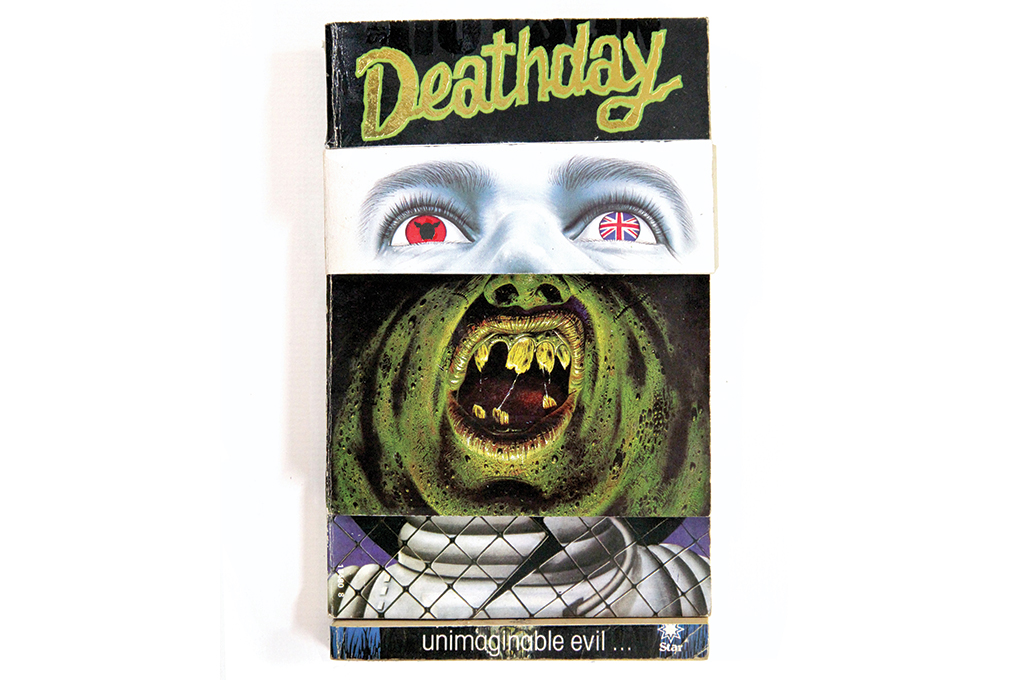 LOCATION:
StolenSpace. London, UK
DATE:
2011 - 2016
StolenSpace curated a show to celebrate the art of the book cover asking artist to create a cover for a book which had been inspirational to them or create their own fictional book title, as the show was in association with Penguin books, who I'd already created a cover for their Penguin Classics series, I really wanted to push the notion of the book cover and its relation to my work. I was struggling with what book had been influential to me, so I browsed the local flea market for inspiration, whilst look at a book stool I thought about the sheer volume of covers that had been created and how they're often read and then pulped/destroyed. I stumbled upon an old copy of Ray Bradbury, Fahrenheit 451, a book I loved as a teenager, the notion of censorship in the not to distant future, gone crazy, where books can no longer be read, not only because they might offend someone, but because books raise questions that often lead to anarchy and are the cause of unhappiness and disruption, so Firemen are deployed to burn books, to erase their existence.
I took this idea of the destruction of books, interlaced with my previous striped body of work, I brought flea market and charity shop books, dissected them, chopping them up, removing elements, changing the contexts, creating new ones, making new titles from old, distorting the previous meaning by intersecting it with a different segment or slice of fiction.